About us
Situated at Camden Valley Way, Narellan. We offer a broad variety of Italian specialties on our menu that includes Salvatore Special Pizza, Chicken Parmigiana, Chicken Delight Pizza, and La Bella Spaghetti. We also offer specialties like Pineapple, Cheese and Ham; Salami and Pineapple; Oregano, Garlic and Seafood; Supreme and Seafood; Mushroom, Onion, Ham, Pepperoni, Cabanossi, Capsicum Olives and Pineapples, Mushrooms, Pineapple, Capsicum, Onions, Oregano and Garlic for Vegetarians and All Meat for meat lovers and many more. You could also order from us online and we will be glad to deliver our tasty food at your doorstep.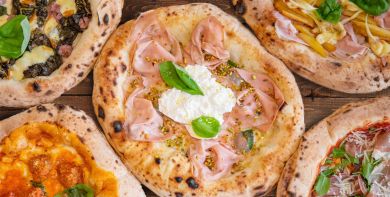 Reviews
Bernie
"Excellent service and amazing quality food"
19/01/2020
Tiarne
"Honestly, I never do reviews. But this was the best pizza and the best meal I've had on menulog. It arrived, hot and the driver was just as lovely. Great price and fresh Ingredients!"
28/12/2019
Michaela
"Always delicious, been ordering for many years and has never disappointed. From pizza to the pasta, salad. AMAZING"
20/12/2019