About Us
Situated at Camden Valley Way, Narellan. We offer a broad variety of Italian specialties on our menu that includes Salvatore Special Pizza, Chicken Parmigiana, Chicken Delight Pizza, and La Bella Spaghetti. We also offer specialties like Pineapple, Cheese and Ham; Salami and Pineapple; Oregano, Garlic and Seafood; Supreme and Seafood; Mushroom, Onion, Ham, Pepperoni, Cabanossi, Capsicum Olives and Pineapples, Mushrooms, Pineapple, Capsicum, Onions, Oregano and Garlic for Vegetarians and All Meat for meat lovers and many more. You could also order from us online and we will be glad to deliver our tasty food at your doorstep.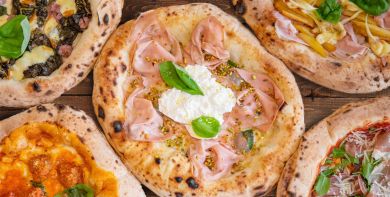 Reviews
Vicky
"Lots of flavour and yummy pizza"
Kirk
"Absolutely delicious every time. Best pizza in the area"
We deliver to
2179 Leppington, 2557 Catherine Field, 2557 Gregory Hills, 2567 Currans Hill, 2567 Harrington Park, 2567 Mount Annan, 2567 Narellan, 2567 Narellan Vale, 2570 Camden, 2570 Camden Park, 2570 Camden South, 2570 Cobbitty, 2570 Elderslie, 2570 Grasmere, 2570 Kirkham, 2570 Oran Park, 2570 Spring Farm